Ms. Maria Kontorinaki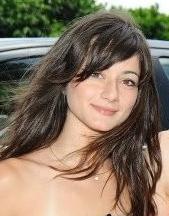 Maria Kontorinaki completed her undergraduate studies in Mathematics at the University of Crete, Heraklion, Greece, in 2010. She received the M.Sc degree in Operational Research from the School of Production Engineering and Management, Technical University of Crete, Chania, Greece, in 2013 and the Ph.D. degree in Traffic Flow Modeling and Control from the same school, in 2017.
From 2012 to 2017, she was a research assistant at the Dynamic Systems and Simulation Laboratory (DSSL), Technical University of Crete, Chania, Greece, where she worked on several research projects regarding traffic modeling, real-time traffic control via ramp metering and route guidance as well as model calibration. Since October 2017 she has been a Postdoctoral Research Associate at KIOS Research and Innovation Center of Excellence, Nicosia, Cyprus.
Her main research interests are focused on the study of general nonlinear systems and control, including traffic flow modeling, traffic control and road traffic management.